Bernice Godin
Birthday: August 19, 1919
Birthplace: Stevens Point, Wisconsin
Family: Henry and Lucy Hintz

Bernice and Warren Godin
Bernice and Warren Godin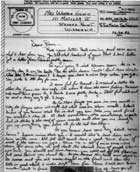 Bernice Godin
Bernice Godin
Bernice Godin
Bernice Godin

Bernice Godin
Bernice Godin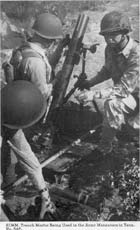 Bernice Godin
Bernice Godin
Warren Godin, husband of Bernice.
The story of Bernice Godin is one that must be read between the lines. Her parents names are Henry and Lucy Hintz, and she was born in Stevens Point, on August nineteenth. Bernice was twenty two when she married Warren Godin. They had been dating for five years before they were married. She was working in a dress factory for seventy five cents an hour. All of these events took place before the war.
The day that Pearl Harbor was bombed, Bernice and Warren were in Chicago. They were casually walking down the street when all of a sudden people started yelling and acting irrationally. Bernice distinctly remembered someone say, " The Japs bombed Pearl Harbor." During this time in her life, Bernice was living with her parents.
Warren entered the military and was assigned to the 14th armored Division. While he was training within the United States Bernice was able to follow him as he went to the various army camps. Her first destination was Camp Chaffee, Arkansas. This was the first time that Bernice was indirectly involved in the war effort; therefore, she found it hard to find a place to stay. The wives always were allowed to stay in the guesthouse right on the barracks. However, there were so many wives that it was not always guaranteed that you would have a place to sleep. There were so many times when sleeping provisions became so bad that she would be gone for days just to find a place to stay. One of the worst places Bernice had to stay was an abandoned gas station. There was a bed and a bathroom, but there were no other people and it was totally isolated from the rest of society. On a slightly better note, one of the most hospitable places that Bernice stayed was in Tennessee. There was a rich couple with both of their sons in the military. This is why there was room for other people. They invited Bernice to stay with them. Bernice was allowed kitchen privileges and she could also use the washing machines.
Bernice told a story about the lady of the house, as Bernice put it she was a "hillbilly" and even chewed tobacco. There was a fancy recliner in the living room and a tin can on the floor for her to spit in. Bernice could never remember a time when the lady of the house missed that can. It is a good thing too, because tobacco does not go well with white carpet.
In order to pass time while she was in Tennessee, Bernice often went to a lot to listen to the auction in the marketplace. There would be hundreds of people outside a large factory were tobacco would be auctioned. Also Bernice would also visit with the lady of the house while she crocheted items for the home.
The next location that Bernice was moved to was Clarksville. While there, she didn't have any trouble staying in the guesthouse on the barracks. Warren was allowed to spend the days with her, but they had to depart for each other at night. Through all of these events, Bernice was patient with her husband and never seemed to mind giving up her personal life for him. It was an unspoken understanding.
Bernice had a funny story about a train ride to Fort Smith. " I traveled by train. I got on the train to go to Fort Smith Arkansas and changed trains; I went on a fast train called the Southern Bell and went to St. Louis, they told me I was going to have an hour, so I got off the Train to go and get something to eat, I sat down and ordered my lunch and here they announced my train was leaving, I left the lunch and everything and went." It was a very hot and sticky day. In Bernice's words it was " hotter than a pistil."
They were on the train and there were also a lot of military men riding. They were all looking out the windows and Bernice commented on all the green grass. The gentlemen warned Bernice not to sit on the grass, he never explained why. Bernice was extremely warm on the train, so as soon as she got off she plopped down onto the grass. There is a small bug down south called the jiggers. This tiny microscopic bug causes a lot of itching. "Well I got the jiggers from sitting on that grass, O my I itched!" The whole rest of the train ride she spent her time in the bathroom with a can of gold bond trying to stop all the itching. " This was the only one of the goofy experiences I had." She was also briefly in a camp in Atlanta Georgia.
"When Warren went overseas, I moved back to Stevens Point, were I got a job with my sister in a paper mill." The meat was rationed during the war; the sisters had this bright idea that kidneys would be a delicacy if they were fried. " I put the kidneys into boiling water; you can probably guess what happened from there, and needless to say we went hungry that night." So Bernice has the reputation that she is not a very good cook.
Bernice worked every day in the factory, but she always found time to write a letter. She wrote a letter to her husband every day. There were always letters for him to read, it was something that he could count on everyday. The letters that can back from him where very few. She also received letters form a friend in Japan. All the letters were censured. None of the letters form Germany and the Philippians were censured, just Japan. Parts of the letters, or even the whole letter would be blacked out.
When the war was finally over, the couple was together at last. They waited a year and had some children. Bernice and Warren currently live in Wisconsin Rapids, they are both retired and very happy.
This material is based upon work supported by the Corporation for National Service
under Learn and Serve American Grant #00LSFWI104