Leo Van Ert
Birthday: February 04, 1921
Birthplace: Portage County, Wisconsin
Family: William and Nellie Van Ert
Branch: Army Air Corps
Unit: 67th Tactical Recon Group of the 107th Tactical Recon Squadron
Post: Photographer/Film Developer


8-17 at Versailles, France

Captured German film containing picture of Hitler.
Captured German Film which contained Hitler photo.
Captured German Film which contained Hitler photo.
Falkenburg Marshmalling Yard after attack.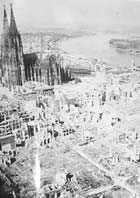 Frankenburg Marshalling Yard after attack
Leo Van Ert
Leo Van Ert

Leo Van Ert
Leo Van Ert
Leo Van Ert
Leo Van Ert

P.O.W.s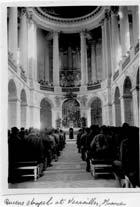 Queens Chapel at Versailles, France

Railroad yard in Auschwitz.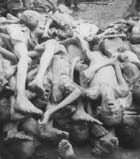 Remains of P.O.W.s
Torgau, where we first met Russians April 16, 1945
When the draft began in the United States they started by taking only men without dependents. This led Leo and his wife Jeanne to believe they had little to worry about since they had two children at home to care and provide for. However, as fate would have it Leo would be drafted in to the army anyway. The reason for this, Leo believed, was that the draft board had confused him with another man named Leo Van Ert who was single and lived near Marshfield. Rather than protest his situation, Leo took consolation in the fact that he would he most likely get drafted sooner or later, and that he could get the chance to go to college.
Leo's unit, the 67th Tactical Recon Group, was responsible for the construction of airfields and related facilities for the use of both recon and combat units of the Army Air Corps. During his time in Europe his unit would build airfields in: Le Moley, France; Gosselies, Belgium; Eschwege, Germany; and Limburg, Germany.
On a day to day basis, Leo was responsible for the development of all film brought to the airfield. Most of his work dealt with development of Allied aerial recon of German positions or battle damage assessment of previously hit targets. However, some of Leo's most interesting work was the development of captured German and Italian film.
After the war Leo was able to return home to his family, and get the education that he had always wanted. Although Leo has already passed away prior to the publication of this book, thanks to the help of his wife Jeanne C. Van Ert it is possible to provide a glimpse of the war in Europe as seen through his picture collection.
This material is based upon work supported by the Corporation for National Service
under Learn and Serve American Grant #00LSFWI104